Check out this exciting Ultralec Home Charger installation we recently completed.
Ultralec - Smart Home Charger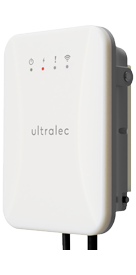 Integrated type 2 charging cable
Built in fault detection
7kW power will charge typical 60kWh battery in around 8 hours
Easy to manage with mobile app.
Schedule charging
Want to install a new Electric Car Charger?
We can help. Barlows EV are a Nationwide electrical contractor specialising in installing EV Chargers. With over 75 years experience in the electrical installation industry, you can rest assured that the installation of your home charger is in safe hands.
Media day
Whilst on site installing the brand new Ultralec Smart Home Series Wallbox we were joined by Prickly Peach Films's media team. Our team were filmed arriving on site, unpacking the new unit and installing the electric car charger. Check out the behind the scenes images of the exciting media day.
The all new unit is packed with performance and future-proof features making it the ideal solution for domestic electric vehicle owners who seek convenience when charging their vehicle at home.