Commercial Solutions
Barlows EV is a distinguished name in the industry, renowned for our exceptional services. We specialise in the installation of Solar Photovoltaic (PV) systems, advanced Battery Storage solutions, and are OLEV registered for the installation of Electric Vehicle (EV) charging points.
Our team of highly-trained engineers works closely with you to determine your energy consumption, solar preferences, and electric vehicle charging needs, resulting in a fully tailored solution. Whether you are looking to offset electricity bills with a compact solar system, require a robust setup capable of powering your business, or need a state-of-the-art Electric Vehicle charging point, Barlows EV has the expertise to meet your requirements.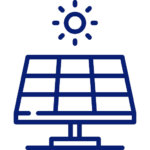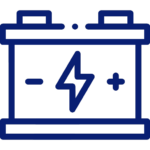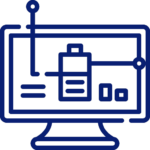 Our EV Web App is a purpose built system for managing clients' EV networks.
Why Barlows EV?
Make your business stand out from the rest by adding Barlows EV charge points, increasing footfall and revenue. All commercial charge points are listed on the Nationwide charge points mapping services so helps attract UK EV drivers as customers.  We will take your project all the way from design to installation and manage/maintain them once installed.
With the EV market constantly growing, we can passively wire charge points so your business is ready for the future. Once installed, as demand for your charge points increase, you can add new charge points to meet your customer's needs based on our regular usage reports and expert research.
Our EV Web App is a purpose built system for managing clients' EV networks.
Ask Us to quote for your next project
Please provide us with the following information and a Barlows EV representative will contact you shortly to help you identify the right solution for your business or domestic needs.