Connectors Mode 3
Floor standing or wall-mounting
Free-standing or integrated construction with management system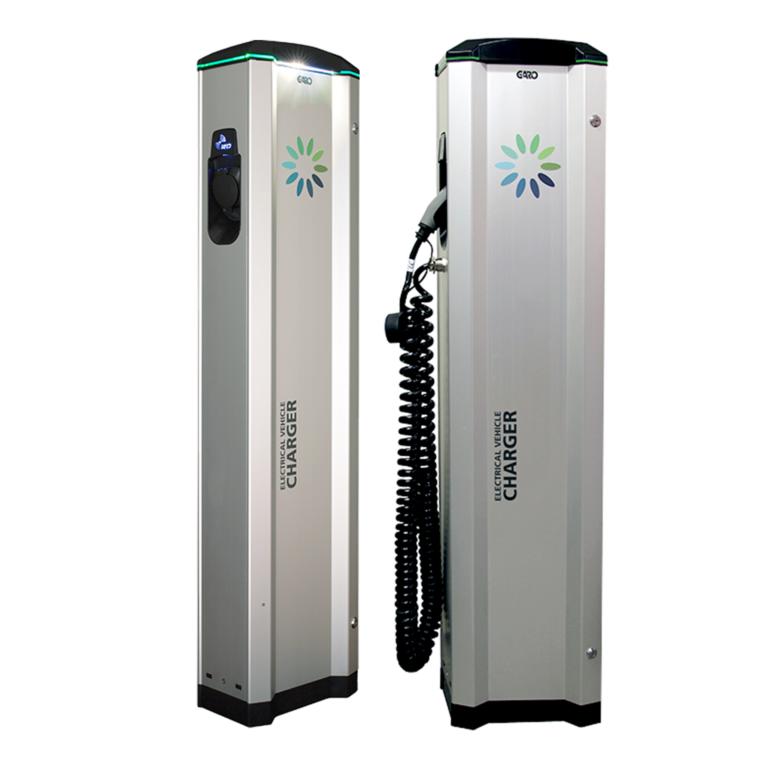 Personalisation
Plug & play installation
Local and remote monitoring and control of device
Introducing GARO's LS4 station—crafted from marine-grade aluminum for public spaces. It offers flexible installation on the ground or pole assembly.
Featuring a 360° light indicator for clear charge status, customizable front surface, and two weather-protected Type 2 sockets in 16A and 32A versions. Safety is ensured with separate circuit breakers, integrated communication, and OCPP 1.5/1.6 protocol support. Activate Dynamic Load Management in station groups for efficient power control. GARO's LS4—efficient, intelligent charging for electric vehicles.
Inverters convert direct current (DC) electricity to alternating current (AC) electricity.
Ask Us to quote for your next project
Please provide us with the following information and a Barlows EV representative will contact you shortly to help you identify the right solution for your business or domestic needs.