10-20kW X3-Pro Inverter with up to 98.5% max efficiency
Safe and smart design
SPD type II protection
Supports high power solar panels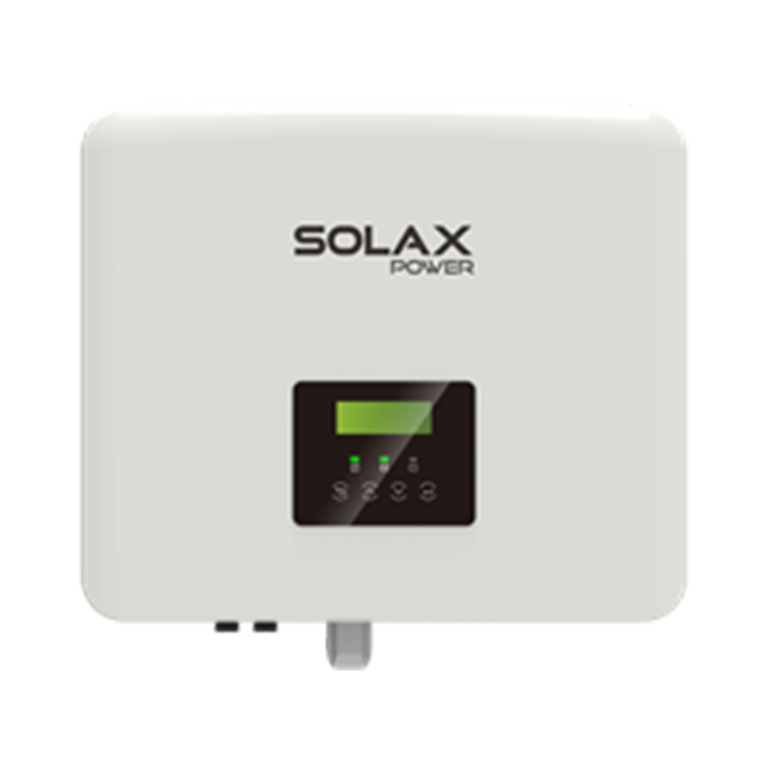 24 hour monitoring and maintenance
WiFi, LAN and 4G compatible
Links to two panel arrays - perfect for homes
The SolaX 10kW X3-Pro G2 inverter stands out with its impressive 98.5% max efficiency, low start-up voltage, and wide MPPT ranges for optimal performance. Whilst being efficient, SolaX inverters are also incredibly safe with SPD type II protection, optional ARC protection, and IP66 durability. The units also have smart features including: export power control, load management, and optional 24-hour monitoring via WiFi, LAN, or 4G. With their economical design, they support high-power solar panels with 32A DC input per MPP tracker, up to 3 MPPTs, and a Master/Slave parallel function.
Elevate your solar efficiency with the SolaX 10kW X3-Pro G2.
Inverters convert direct current (DC) electricity to alternating current (AC) electricity.
Ask Us to quote for your next project
Please provide us with the following information and a Barlows EV representative will contact you shortly to help you identify the right solution for your business or domestic needs.